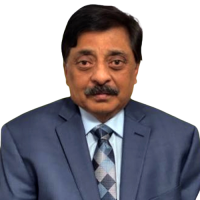 Shams Jawaid
CEO & President
 Email: shams@quantumgreenenergy.com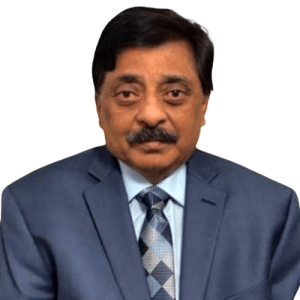 Shams Jawaid has over 35 years of experience in various technologies and working with Fortune 500 firms in senior management positions as well as executive positions. He has been a noted speaker in many technology forums and has published papers on the reliability and quality of products. He has worked in industries specializing in disk drives, semiconductors, energy systems, consumer electronics, personal computers, fiber optics, and water purification and filtration systems in the USA and Europe. In his career he has taken product from inception to design and development, production and shipment to customers in the NPI process. He has taught courses in Thermal Management, Product Reliability and Quality worldwide. Mr. Jawaid has worked with Several Startup Companies, including US Desal International Inc. USA.
Shams Jawaid has a Masters of Science degree in Applied Physics and Heat Transfer in Mechanical Engineering from Boston University Massachusetts USA and a BS Degree in Mechanical Engineering from Peshawar University Pakistan.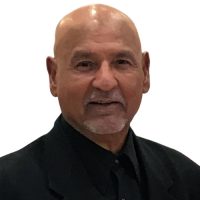 Ahsan Sajjad
VP Sales Marketing & Business Development.
 Email: ahsan@quantumgreenenergy.com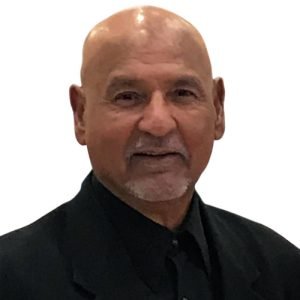 Ahsan Sajjad has over 30 years of experience understanding markets, trends, and strategies for promoting products. A demonstrated leader in providing solutions for product development and introduction to the consumer as an NPI. He has engaged as an Independent Consultant for multiple start-ups on marketing, sales, and investments strategy, operations, and development. He is an experienced business owner and an entrepreneur. He has worked as VP marketing at US Desal International, and Celerity Research as Director of Sales and Marketing, and as a Vice President at Vicu Industry in sales and product promotion.
Mohammad Abu Shaban
VP Product Development & Test
 Email: abushaban@quantumgreenenergy.com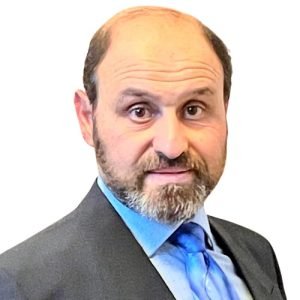 Mohamed Abushaban brings with him more than 27 years of experience in capital equipment New Product Development and R&D. He worked for several startup companies in Semiconductor and High-tech industries, performing engineering & managerial positions with increasing responsibilities. Mohamed has knowledge and experience in Biotechnology and Genetic Engineering while working at Thermo Fisher Scientific. At Miasole he was responsible for the design & development of Back-End production equipment for solar panels. In a Senior Management position, he worked at UCT, a major contract manufacturer in the US, managing and directing strategic projects and MBD initiatives. His most recent role as an Engineering Manager at Lam research, Santa Clara, CA is for building and transitioning complex Etch and Deposition semiconductor tools to the high-volume manufacturing organization and managing a team of manufacturing engineers to increase efficiencies and reduce cost.
Mr. AbuShaban holds a Master's Degree in Mechanical Engineering from San Jose State University, California and Project & Program management certificate, from UC Santa Cruz Extension.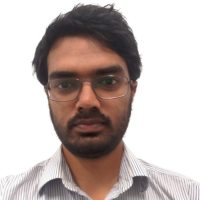 Vishal Chandrashekar
Director R&D Technology Development
 Email: vishal@quantumgreenenergy.com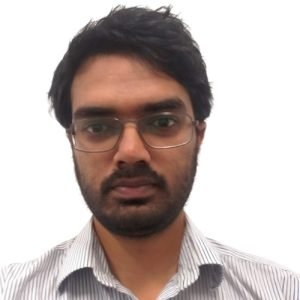 Vishal brings to Quantum Green Energy over 7 years of experience in Solar PV R&D, certification / reliability testing, manufacturing. He holds and has received 4 patents. He also brings extensive experience and knowledge in Li-ion battery chemistry, development and charging characterization.
He holds a Bachelor of Science in Mechanical Engineering and a Master of Science in Energy Engineering (Concentration: Solar) degrees from San Jose State University in California.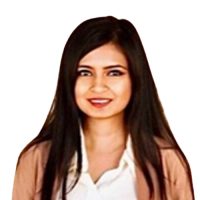 Maheen Jawaid
Finance & Accounting Analyst
 Email: maheen@quantumgreenenergy.com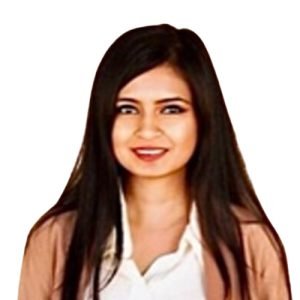 Maheen Jawaid is a finance and accounting analyst with Quantum Green Energy. Her experience includes working at one of the Big Four Accounting Firms. At PricewaterhouseCoopers LLC, as a Digital Assurance and Transparency Experienced Associate, she brings visibility, transparency, and solutions to difficult problems to provide professional insights to companies' risk management and accounting functions. Her focus includes established and startup companies across the fintech and technology industries.
Maheen graduated from Menlo College with a Bachelor of Science Degree in Finance with a summa cum laude designation. At Menlo College, Maheen was a finance tutor, finance club president, and a participant in many finance competitions where she and her team performed top in the nation and/or regionally.
Maheen is interested and inspired by the power of businesses to create positive social and sustainable environmental change. She is pleased to be able to incorporate her values into her work every day at Quantum Green Energy. She stays abreast of emerging technologies and industry trends and finds the best ways to apply these to our growing company.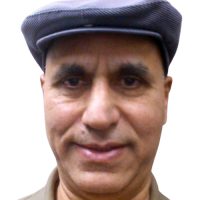 Khalid Masood
Advisor
 Email: khalid@quantumgreenenergy.com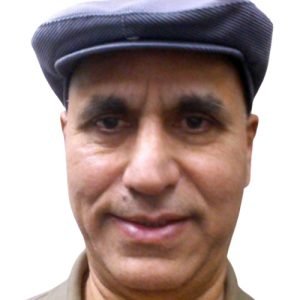 Khalid Masood brings over 30 years of experience in Networking, Computer Systems and IC design. He has worked in Senior Management roles and has experience in development and design. He has worked with major Fortune 500 companies including Burroughs, Ford Aerospace, Lockheed-Martin, NEC, Fujitsu, Network Peripherals, and Silicon Graphics. He owns 16 claims and filed 4 patents.
Mr. Masood is the founder and President/CTO of Intilop Inc. He is the recognized leader in the Industry specializing in Networking Mega Ips and Systems that are customizable and includes 11 generations of 100G, 40G, 10G, and 1G bps TCP and UDP Offload Engines, 2 generations of 10G and 1G Ethernet MACs, Deep packet inspection engines and more.
Khalid Masood holds a BS in Electrical Engineering from Texas A&M University, Texas, USA.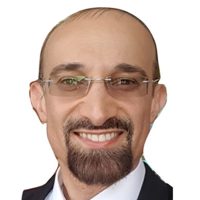 Ned Saleh, PhD
Advisor
nsaleh@quantumgreenenergy.com
Ned Saleh, PhD is inventor/engineer/entrepreneur in the Silicon Valley with over 15 years of experience in the corporate world occupying senior engineering positions at Intel, KLA, IBM, Apple, and other companies. Dr. Saleh raised over $4M in seed funding and founded Plasmotica and Synsal in the biotech and bigdata domain at early revenue stage. His earlier academic work at the University of Michigan and Berkeley Lab helped his research group win the Nobel Prize in Physics in 2018 under his thesis advisor Prof. Gerard Mourou, along with Guinness Book citation of his academic thesis laser project in 2008. He is expanding his entrepreneurial activities in green initiatives in developing countries.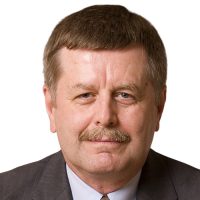 Scott March
Legal Counsel
 Email: scott@quantumgreenenergy.com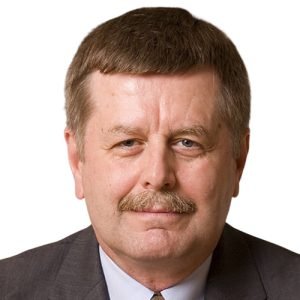 Scott F. March has practiced law in California and Hawaii for almost 40 years. He focuses primarily on corporate law, start-ups, franchise law, licensing and trademarks. In his spare time, Scott has served as a volunteer emergency medical technician and firefighter. He is a former Air Force officer having served as an ICBM crew commander in the Strategic Air Command.
Scott earned his JD at the University of California Hastings College of the Law where he was the Chief Note Editor of the Hastings International and Comparative Law Review. His undergraduate degree was in international relations from the University of Southern California where he was recognized as a Distinguished Military Graduate. He received a MBA degree while in the Air Force and holds a Certificate in Franchise Management from Georgetown University.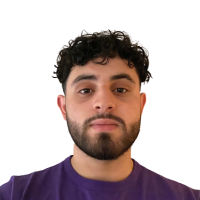 Ali Daneshwar
Senior Electromechanical Engineer
 Email: ali@quantumgreenenergy.com
I am a student at University of California, Irvine pursuing a Bachelor's degree in Electrical Engineering, with a specialization in semiconductors. I have entry level experience in circuit analysis as well as knowledge and experience in 3D computer aided design (CAD). As an Electromechanical Engineer, my focus will be directed to both electrical and mechanical aspects of the team.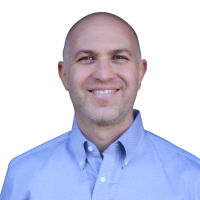 Porter Harris
Head of Rickshaw Division Pakistan.
porter@quantumgreenenergy.com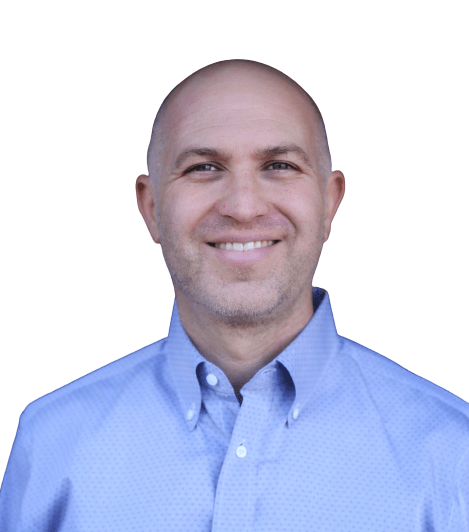 Mr. Harris brings over 16 years of experience in energy research and development specializing Battery Engineering/Design and Vehicle Electrification in Aerospace, Automotive and in Consumer Electronic Market. Mr. Harris will be granted a position as a founding member and a BOD position with QGE. In this role he will also explore opportunities for QGE products and their introduction in other countries in South-East Asia, North Africa, and part of Europe.

Porter Harris has served in several Executive positions, worth noting are CEO/CTO Power Global Inc., CTO Romeo Power, Senior Management, Space Exploration Technologies (Space X) and as Electronics Technologist at Lawrence Livermore National Laboratory, Liver, CA and with the Aerospace Corporation, El Segunda, CA. In these roles Mr. Harris has managed and directed several products and projects from conceptual design, test, manufacturing, and sale with successful completion in the NPI process. In his role as a "Head of Rickshaw Division Pakistan" he manages and directs efforts in the integration and design of the three-wheeler rickshaw, understand local consumer market with guidance from Managing Partners at the P/L center Lahore. He will lead efforts on how to expand and
promote business in other parts of Pakistan such as Sindh, and Pakhtunkhwa (Former NWFP) and Baluchistan provinces.

Mr. Harris is being considered for a position as member of QGE BOD. In this role he will also explore opportunities for QGE products and their introduction in other countries in South-East Asia, North Africa, and part of Europe.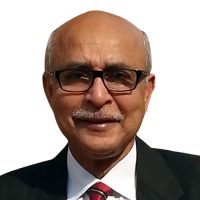 Parvaiz Zafar
Senior Vice President Operations & Logistics
Email: parvaiz@quantumgreenenergy.com
Phone: +92 300 8258244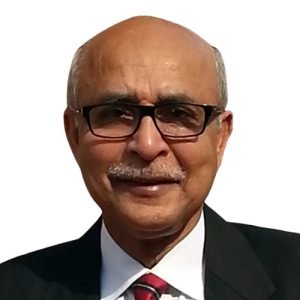 He has over 40 years of experience in Sales, Marketing, and Material Procurement, Business Development, and Infra-Structure set-up in diversified fields. His major contributions have been in the field of plastics, Petro-Chemical, oil, synthetic material, and shipment of these products to various parts of the world. Mr. Parvaiz is multi-lingual and has demonstrated success using his negotiation, interpersonal, and marketing skills to close multi-million-dollar agreements and deals in a challenging environment consisting of people having multi-ethnic background, culture and origins from various nationalities. Noteworthy accomplishments are: Thermal Power Plant sales and commissioning between the government of Nigeria and a British Company; Over fifty percent growth in revenues and sales to $12 million within five years period with a manufacturing firm; Managed and Supervised the Operations of an oil terminal and significantly increased its revenues by deploying aggressive marketing and sales techniques; and negotiations with Attock Oil Company International, UK for shipment of fuel oil and naphtha utilizing oil tankers to significantly reduce shipment and associated overhead cost.Parvaiz operated and managed a shipping company for 4 years and switched over to business development in land development.He joined one of the leading business houses in Pakistan in 1995 as their head of a dredging company, which was associated with Great Lakes Dredge and Dock Company, USA.He then switched over to their company's corporate offices and was head of sales and marketing.He was also head of export and imports and logistics for the Group.
Mr. Parvaiz Zafar holds a Bachelor of Science BSc degree from Punjab University, at Kakool.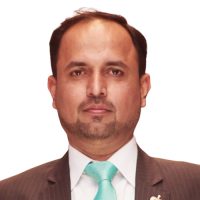 Raja Shaukat Ali
Managing Partner
(Profit & Loss Centre Islamabad, Rawalpindi & Peshawar)
Email: raja@quantumgreenenergy.com
Phone: +92 333 5174756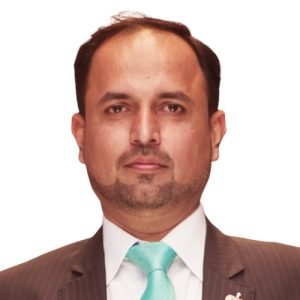 Expert in Branding, Hospitality & Project/Event Management.
Raja Shaukat has detail oriented 18+ years' experience of participating AVIS conferences, corporate strategies, budgeting & cost controlling. Over the career span of management position, he worked with World Bank and UN organizations (UNDP, UNIDO, UNHCR, UNICEF, UNWOMEN), NGOs (Save the Children, MercyCorp, WFP, MSI, Care Int'l), Telecom (Huawei, Ericsson, Nokia, Siemens, Motorola) and Oil Field (OMV, SHELL, BHP, MOL, ENI). He has also managed one of the Serena Hotel projects and not only improved annual departmental revenue by 31% but also improved the Trip Advisor rating by 1.2 points on a 5-point scale for Serena Hotel, Islamabad, Pakistan.
Raja holds a Graduate degree from University of Islamabad and achieved several certifications in the business/marketing workshops and training. He is the Managing Partner of QGE and will be responsible for the Profit & Loss Center Islamabad/Rawalpindi, KPK, AJK & GB (NORTH).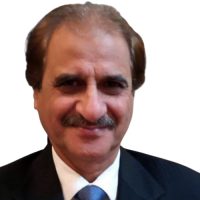 Khalid Baig
Managing Partner
(Profit & Loss Centre Lahore, Faisalabad & Multan)
Email: baig@quantumgreenenergy.com
Phone: +92 342 4555888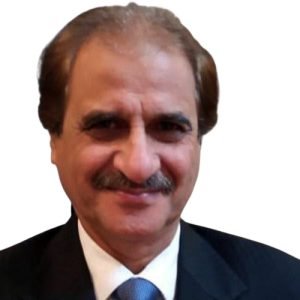 Mr. Baig has been in an executive management position with many firms in Pakistan. His career expands over 40 years in various industries. He contributed to the areas of Business Development, and Sales. He has worked in Power Generation, CNG systems, and Plastics.
Mr. Khalid holds a Bachelor of Science Degree in Mechanical Engineering from Peshawar University, Pakistan. He also holds International Certifications from USA, Holland, Germany, Canada and China in business development and product qualification to International Standards. He is the Managing Partner and will be managing and responsible for the Profit and Loss Center for Lahore and greater Punjab, Pakistan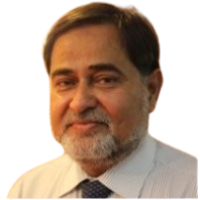 Tariq Bhatti
Managing Partner
(Profit & Loss Centre Karachi, Interior Sindh)
Email: tariq@quantumgreenenergy.com
Phone: +92 334 3708951
Bachelor of Engineering (B.E Mechanical)UET Peshawar. Professional Engineer registered with Pakistan Engineering Council. Over thirty five years professional experience as a highly effective General Manager, Project manager, Chief Engineer with top Pakistani companies named BARQTRON Engineering Solution, SHANGHAI Electric, Imperial Construction Co & National Construction Co Pakistan. Proven ability to complete various mega projects like power plants, hydro power plants, petrochemicals plant, oil refineries, steel mills and transmission line up to 500 KV. Ability to keep a level head at all times, nurtures and grow a company business, evaluate opportunities and risks and also deliver innovative new solutions to challenges. Business development activities of various projects by analyzing the qualification criteria, scope of work, preparation of joint venture or MOU in order to qualify in the bidding process, preparation of techno commercial proposal, price bid and order finalization by presentation, follow up and negotiation.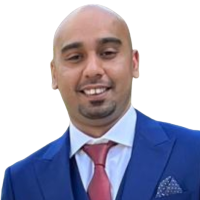 Muhammad Maqsood
Sr. Director Product Engineering
Email: maqsood@quantumgreenenergy.com
Phone: +92 321 6050692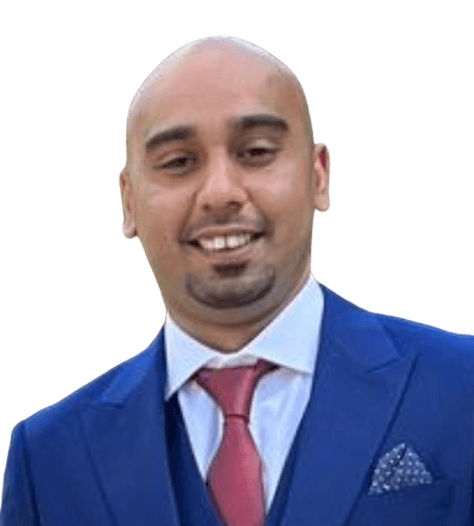 Muhammad Maqsood has over 18 years of experience in the electronic and textile industries in Pakistan. He has worked with several companies in Pakistan as a hands-on Sr. Manager and Director for Product Development in the New Product Introduction (NPI) process from Concept to Market to shipment stage.
He has Comprehensive knowledge and experience in hardware design engineering, he is results-focused team builder, excels in project management, and global sourcing, manufacturing, and vendors management. He has Supplier Management and Logistics experience as a plus for Quantum Green Energy.
His core strengths are in the following areas:
Business Development, Project Management, Project Operation, Project Value Analysis, DFM, DFA, DFT Supply Chain Management, Time Management, Marketing. EV battery design and production, and Battery Management Systems.
In his current position he is a Director of Product Development with a company in Lahore, Pakistan. Mr. Muhammad Maqsood holds a Bachelor of Engineering in Telecommunication degree from Lahore Institute and a Diploma of Associate of Engineering in Electronics.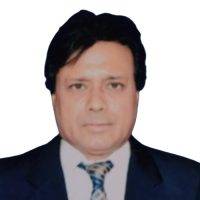 Nasim Iqbal Siddique
Associate to Managing Partner
(Profit & Loss Centre Karachi, Hyderabad & Interior Sindh)
Email: nasim@quantumgreenenergy.com
Phone: +92 332 2302635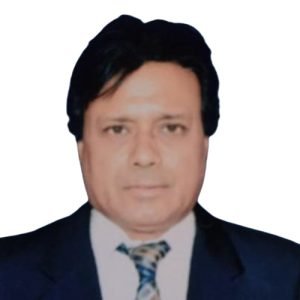 Mr. Naseem Siddique has 32 years of experience as a Senior Manager, and Director of Marketing and Sales with State and Federal Government in Pakistan. He is a 18th Grade Assistant General Manager. His clients are from Government and Private Sectors in Pakistan. His experience has been in fields of Fisheries, Banking, and Transportation. He is experienced and well versed in the taxation and import and export regulations in Pakistan.
Mr. Naseem Siddique holds a BSc Science Degree with Physics and Chemistry Majors from the University of Karachi, Pakistan.